Prayer is talking to God, and God talking to us as well. In Matthew 19:14, Jesus says allow these little children to come to me and forbid them not for of such is the kingdom of God. Your little children can come to God, they can pray, and God can talk to them as well. In the Bible, God spoke to Samuel as a young child. It is okay for you to pray for your children always, but let them pray and teach them how to pray. Start to do this early in life while they are still little children.
HOW DO YOU TEACH YOUR CHILD TO PRAY?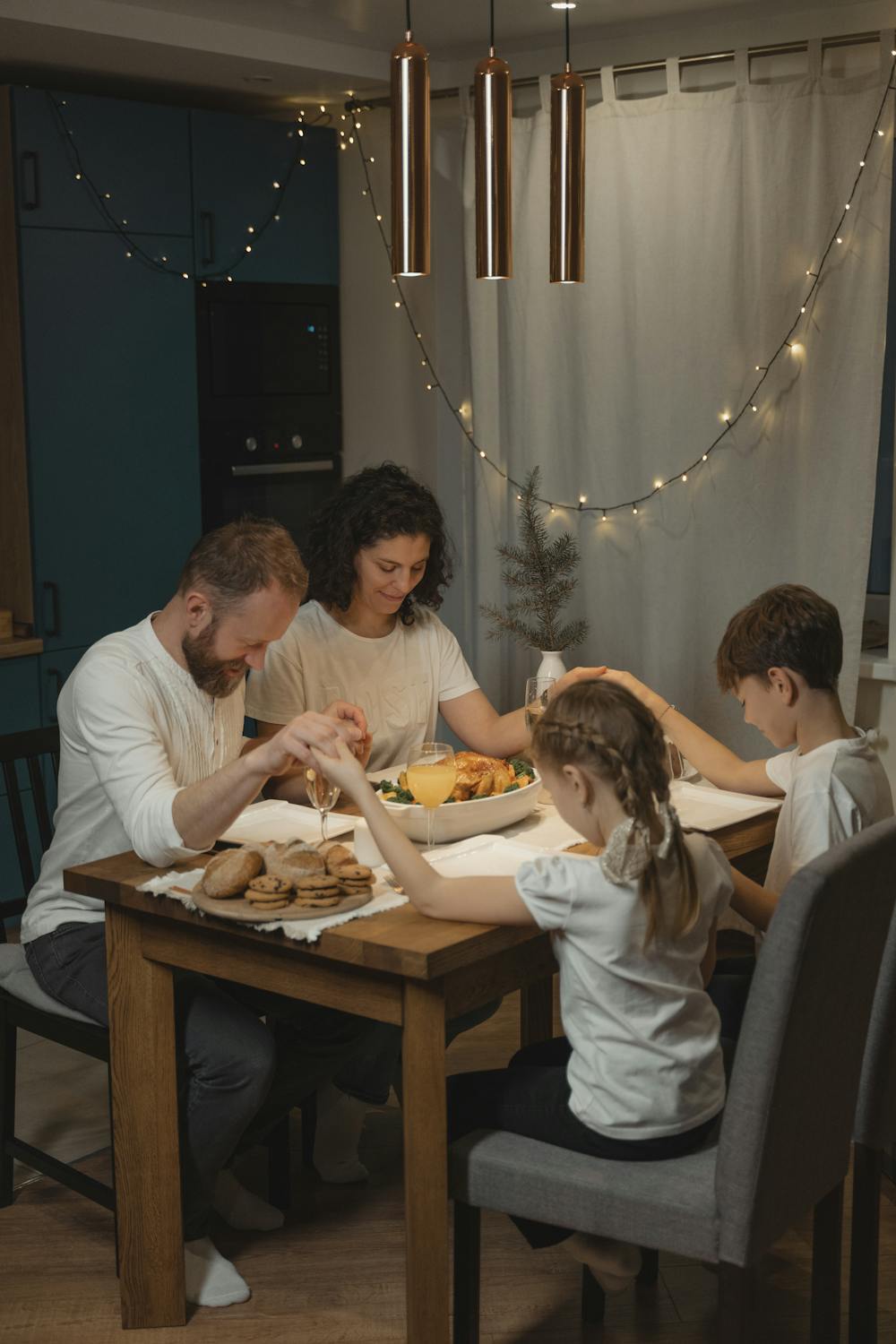 First of all, exemplify praying. Let your child see you pray always. For instance, during morning devotion, before a meal, before going to bed etc.
Secondly, get them involved. During your family devotion, your children should be part of the devotion. Don't leave them aside or feel they are not too young. If you use your sitting room, get them out of bed and bring them to the sitting room to be part of the devotion. They will clap their hands; sing with you and at some point when they will respond amen when you say in Jesus' name.
After a while, when your child can put simple sentences together, ask your child to pray. Say to your son or daughter, pray for us though you have prayed in the devotion and they will pray. However few their phrases or words, respond amen when they pray.
Before a meal, you always pray for the meal before feeding your child. After some time, even before the child is two years old, ask the child to pray for the meal. If all you have been saying is thank you Lord for this food in Jesus' name, you will observe the child will also put his/her hands over the food and say thank you Lord for this food in Jesus name.
Thirdly, you can teach your child the Lord's Prayer. To teach your child to pray, you can begin to say the Lord's Prayer routinely. In some schools, during morning assembly, pupils say the Lord's Prayer. When your child hears the Lord's Prayer daily, your child will begin to say the Lord's Prayer as well. When they cannot say so much, they can say the Lord's Prayer to pray.
A method I also use to teach my children prayers is to say the words and ask them to repeat them after me. For instance, I say thank you Lord for loving me the child repeats after me; I say thank you Lord for dying for me, the child repeats after me, I say thank you Lord for my daddy, for my mommy and me in Jesus name, the child says all these things after me. Before the child turns two years old, I ask her to pray and she prays by saying all those words she has been repeating after me over time while we prayed together. She even thanked God for her toys, her friends, Television and other things I did not incorporate while I was making her say these words after me
You can also teach prayers specifically to your children. By this, I mean tell them prayer is how they talk to God, their Father in Heaven. Tell them God wants them to pray; tell them the bible says God said they should pray always. When you teach your children to pray, you will set them up for a fulfilling spiritual walk with God. Moreso, when you are not there, they will pray. When they are in need, they will pray, when they are confused or need direction, they will ask God in prayers.
God bless you!