"But they that wait upon the Lord shall renew their strength; they shall mount up with wings like eagles; they shall run, and not be weary, and they shall walk, and not faint" (Isa. 40:31-NKJV).
Waiting is a period until something you desire/trust God for happens or comes to pass. For example, married couples who have not embraced a child and trust God for one are experiencing a waiting period. A person who is unemployed or engaged in menial jobs, but trusts God for something bigger and better is also waiting on the Lord. Whatever the peculiar need/circumstance, every child of God will at one point or the other, experience the waiting period.
WAITING FOR THE FRUIT OF THE WOMB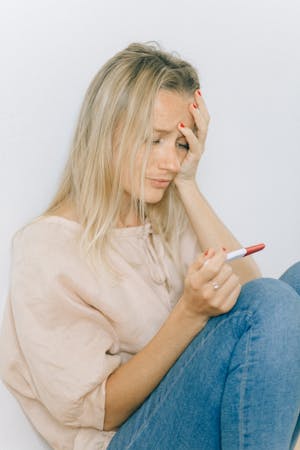 The waiting period differs from person to person. Some people wait for longer times in comparison to others. The length of your waiting period is not as important as your attitude while you are waiting.
Every married woman expects to embrace her baby. Apart from her expectation, other well-meaning family members, friends and well-wishers also have the same expectation for her. During wedding ceremonies, a common blessing decreed over the couple is "by this time next year/after nine months, we shall all gather together again to celebrate", indicating that the couple should have birthed their first child during this time window. After one year rolls and the baby have not come, pressure begins to mount on the woman or both couple. In instances where the woman is not perturbed, those around her may mock her or do/say suggestive things to make her feel bad. She hears common questions like "what are you still waiting for" I need to carry my grandchildren (sometimes from mothers in-law) and other such comments. I remembered my waiting period for the fruit of the womb; I was discussing with a particular woman and told her I wasn't feeling well, the next thing she did was to look very obviously at my belly. Thank God the waiting period was not very many years and the Lord gave me children.
Waiting on the Lord does not mean God has failed you or does not care about you. If you think like that, you will feel dejected. Waiting period is an avenue for you to trust God and lay hold on his promises. That is why it is important to arm yourself with the right attitude while you are waiting. When God meets your expectation, you are encouraged and when faced with greater challenges, you can count on Him because He did it before and can do it again.
WHAT DO YOU DO WHILE YOU ARE WAITING
DO AWAY WITH ANXIETY:

"Anxiety in the heart of man causes depression, But a good word makes it glad" (Proverbs 12:25-NKJV).

Maintain peace with yourself and not get overly troubled. Sure, you should be concerned, but it shouldn't steal your joy or peace. Don't ask yourself silly questions such as the following: am I cursed? Am I barren?, Who is after me? etc.

BE GRATEFUL: If you are waiting on God for a child, you have other blessings. For instance, you have a spouse which another lady is waiting on God for. Maybe you have a thriving ministry, business, promising talent etc. The fact is that you are not barren, but born for a purpose. Childbirth is not the only index for fruitfulness. Each time you feel discouraged or weighed down, think of every other thing that is working for you and rejoice you have them. Be grateful for the blessings you have.

That means, if you trust God for a child, thank God for your life, health (some people are in dire need of good health), spouse, siblings, job etc. In addition, thank God for the child you are expecting.
3. PRAY: What is the basis of your waiting? Do not wait hopelessly; our faith is anchored on the word of God. Find out bible verses that concern you and pray with them. Be expectant when you pray, believing that God has heard you and has granted your request.
4. FAITH DECLARATIONS: Say what God says that you desire and keep speaking to yourself. While you are waiting for the fruit of the womb, look at yourself in the mirror and declare you are a joyful mother of children. Declare you are fruitful; declare the goodness of God upon your life. If you are waiting for a spouse, declare that you are married, you do not lack a mate etc. Align your words with your expectation, and don't speak doom or in negation of your expectations because your words are seeds and you will have what you say

5. ACT YOUR FAITH: Start making preparations for your expectation. Buy baby items, read about parenting, make a wedding list etc. Act depending on what you trust God about.
WHAT I DID WHILE WAITING ON GOD FOR A CHILD
Sincerely, I was initially anxious when one year passed, and my baby had not come.
"Anxiety in a man's heart weighs him down, But a good word makes it glad" (Prov 12:25-NASU).
However, when I got engaged with academic activities, I had less time for worries because I was busy meeting up for classes, making presentations, doing assignments, reading for exams etc. I was preoccupied with academic work when I took in and confirmed pregnant. The pregnancy progressed, and we welcomed our first child. I know the natural thing to do is get anxious, but I'm encouraging you to do away with anxiety, and get engaged with other fulfilling ventures.
Secondly, while I was waiting and praying, when I go shopping for groceries, I will buy a baby item, for instance, a feeder in one shopping, baby shoes in another, unisex wear in another. It was my act of faith that the baby i was waiting for will use those items. At the time i conceived, I already had many baby items.
Thirdly, I read a Christian literature titled "Supernatural Childbirth" by Jackie Mize. I also read the bible too. You can read about women in the bible like Hannah who trusted God for the fruit of the womb.
If you are still disturbed and need to speak to someone, identify someone who trusted God while waiting and eventually got answers.
Shalom!